Whether it is children, high traffic, and/or pets, there isn't a rug fiber that can endure and perform as well as those of the strands of Karastan.  Everstrand with its exceptional stain resistance, Smartstrand with its noted crush resistance, and Permastrand with its fade and moisture resistance each offer worry free solutions for those looking to keep life hastle free and simple.  From Augusta to Rock Hill, Hilton Head to Greenville, Orangeburg to Sumter, come visit the Rug Gallery of Lexington in our Columbia-Lexington showroom in the heart of South Carolina where you can choose from Karastan and other top...
---
• area rug • custom rug • runner • stair runner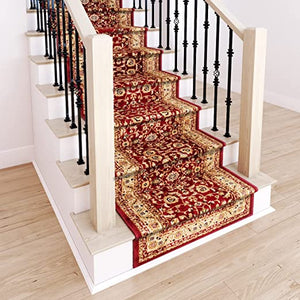 Runners add softness and character to your stairs, hallways, kitchens, and other narrow spaces. The biggest advantage of roll runners is that you are able to customize length, width and shape to your need. We are excited to announce our new arrival of more than 300 new customizable roll runner designs in traditional, modern and transitional styles. From Columbia to Rock Hill, Greenville to Charleston, Augusta to Myrtle Beach Rug Gallery of Lexington is proud to offer our customers the very best selection and prices of area rugs from right here in the heart of South Carolina. 
---
Rugs can bring a touch of character, warmth, and color to every home. Yet, it can be a bit tricky picking the right rug size. After years of experience, we put together a general room-by-room guide with tips and example photos.  Here we begin with what we refer to as the Rectangulars. In the living/family room -Most common sizes are 8×10, 9×12, 10×14 -The front legs of the furniture should be on the rug. -Make sure the rug has at least roughly 6" on each side of furniture. Styling Tip: Your rug should be large enough for your space. Try...